This website is dedicated to all Allied Paratroopers of World War Two. They became a 'Band of Brothers' who enlisted for a new type of warfare. They jumped into occupied Holland on September 17th 1944 like Angels from the Sky. We will honor their heritage.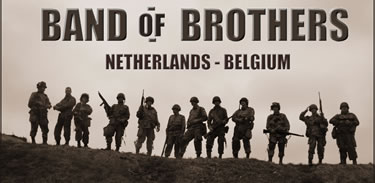 Februari 2010
September 2009
Update historical snapshots Market Garden click here
March 2009
Februari 2009
Januari 2009
December 2008
Oktober 2008
September 2008
Augustus 2008
June 2008
April 2008
March 2008
February 2008
January 2008
Webpage's update with broken weblinks.
December 2007
November 2007
October 2007
September 2007
Augustus 2007
July 2007
June 2007
This page gives an overview of what is new or what has changed on the website.