New menu Media Promotion
Via dit menu zullen wij u informeren, en onder de aandacht brengen wanneer er nieuwe WWII films of boeken uitkomen in de toekomst.
Coming in 2009 - New Screaming Eagle Book & DVD
'The Forgotten Battalion'. The true story of 3/506 PIR

1942 - 1945. Click on the picture for more information.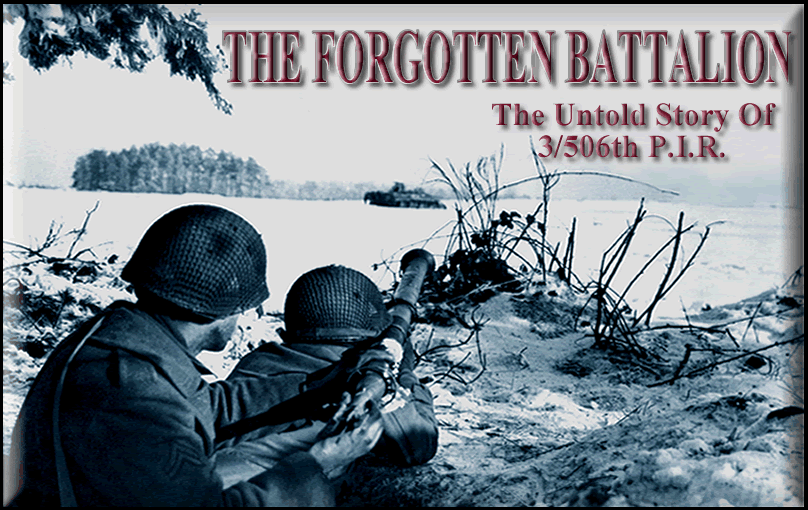 This website is dedicated to all Allied Paratroopers of World War Two. They became a 'Band of Brothers' who enlisted for a new type of warfare. They jumped into occupied Holland on September 17th 1944 like Angels from the Sky. We will honor their heritage.